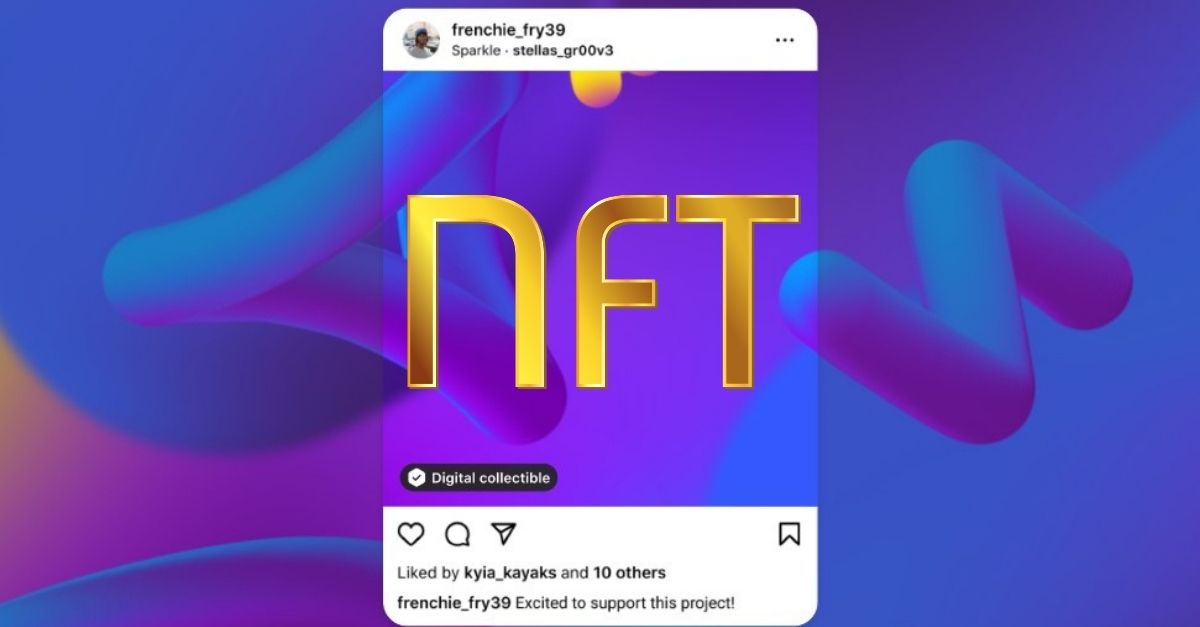 16 May

NFT is now available on Facebook and Instagram

NFTs will be available on Facebook and Instagram. Zuckerberg confirmed that they would be entering a test phase soon. It's unclear precisely what that implies or to what extent, but the message was that Meta would begin testing "digital collectables" on Instagram this week, and Facebook would follow suit shortly after.

In March 2022, Meta CEO and creator Mark Zuckerberg teased Instagram NFTs, subsequently expanding on them in a Facebook post in May 2022. It featured a video from an interview with Tom Bilyeu, the originator and host of the "Impact Theory" show.

"We're starting to test digital NFT collectables on Instagram so that makers and collectors can display their NFTs," Zuckerberg said in the video.

He also described an individual's NFT collection as an expression that allows them to choose what they want to display to the world through their profiles.

The head of Instagram, Adam Mosseri, added to the enthusiasm for NFT fans when he tweeted, "We're starting to test digital collectables with a select group of American creators and collectors this week, who will be able to share NFTs on Instagram. There are no charges for uploading or sharing a digital collectable on Instagram."

NFTs, according to Mosseri, are a viable way for a subset of artists to generate money doing what they love. He stated that starting May 9, Instagram users would be able to share made or purchased NFTs through their feeds, Stories, and messages.
How Will NFTs Perform on Instagram?
The lower right corner of NFT posts will have a tag that reads "Digitial collectable," indicating that it is an NFT. They'll also glow, making them stand out even more from conventional posts. When someone taps the post, story, or message, they'll see links to the owner's and creator's Instagram profiles, the piece's name, and the artist's description.
Instagram will first support NFTs on the Ethereum and Polygon blockchains, with Flow and Solana to follow soon after. Rainbow, MetaMask, and Trust Wallet wallets will be available first to artists and collectors, followed by Coinbase, Dapper, and Phantom wallets.
According to Mosseri, there will be no fees for NFT services on the site, which helps maintain the technology's decentralised character. He clarified that this feature will be provided to a restricted number of users at first and that Instagram will need to add more capabilities over time. He believes that starting small will allow Instagram's team to learn from its users.
Zuckerberg anticipates enabling users to feature NFTs in their Instagram Stories using Spark AR, Meta's AR software platform. Facebook's Spark AR Hub currently allows users to promote, share, manage, and track the AR effects they make.